Saturday, May 15, 2021 - 08:00
This 3 kilometre course feels like is was nearly designed for a bike race with many different aspects that will suit a combination of skills. This course formed a large portion of the Australian National Championships from the 1980's. The sprint will be technical and fast right in the heart of the campus. Here is a video preview of the course:

Saturday, 15 April 2021 - bring a mate
The Autumn Cycling Classic is a platform event, which happens to include over 10 graded team races on a fully closed, 3k course in Melbourne.  With a coached introductory session, wellness seminar for juniors (along with campus tours), bike mechanic demonstration, great facilities with food and coffee, this is where you can catch-up with the cycling community. 
The Uni-Cycles club is being launched in 2021.  Brunswick Cycling Club will support monthly group social rides for University students and staff with experienced ride leaders and routes.  We hope this brings even more people on bikes utilising Melbourne's fantastic paths and roads. 
We would like to extend our appreciation to the Hounourable Steve Bracks for launching the event in 2018.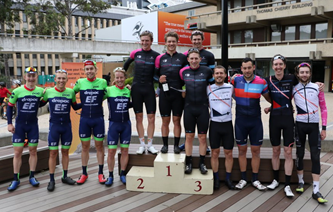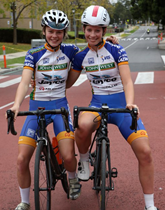 The event is made possible due to our sponsors who have been very supportive of this effort:
Finance Right - specialises in residential and commercial lending ith a focus in helding fund property purchases within self managed super funds. Finance Right is generously supporting this event for the third year and is making the junior wellness seminars possible. 
Cycle House - your local bike shop in Greensborough carrying Cervelo, Focus, Cannondale, Giant and more.  They have been great supporters of local riders through teams and shop rides.  Plus they will be bringing their ace mechanic along to the event. 
Core Therapy - your sports massage specialist in CBD and Northcote.  Danny and his team have been big supporters of Brunswick and will be there on the day providing massages. 
DriveClean - providing mobile bike mechanics for large organisations and buildings in Melbourne. 
Of Special Interest
Elite Riders - We invite you to ride with the juniors before your race.  This is an opportunity for you to meet the kids, marshal their race, take photos and maybe pass on some knowledge.
Juniors - At 9:30, before your race, we are hosting a free seminar on nutrition run by Sarah Jenner, a sports dietitian with the Carlton Football Club and soon to be PhD.  This will be the the first of a year long series focusing on wellness with more details to come.  We are also arranging for a tour of the La Trobe campus for you after the race. 
Race Details - please see Entry Boss for race information
It is a kermesse points race with points collected at intermediate sprints and KOM/ QOM for the top three places (5, 4, and 3 points at intermediate and 8, 6, 4 for the final sprint).  The winners determined by the most points at the end of the race.
The event has been made possible because La Trobe University has been amazingly supportive and receptive - we trust that all attendees will reciprocate by treating the campus with respect. 
Frequently Asked Questions
How do the points work?
Points will be accumulated for the top 3 places at each sprint and KOM/ QOM: First place - 5, second place 4, third place 3.  The final sprint will accumulate 8, 6 and 4 points respectively.  Points from any team members will count towards the team's overall accumulation.  In case of ties, we will count back on 1) final sprint 2) number of first places 3) number of second places  and 4) best dressed or some other arbitrary decision by the race director.
In other words, it's not just the first across the line at the end - you have to race the whole time. 
How do the teams work?
Individuals enter themselves and can nominate a team name which other individuals can also use - get your mate to enter with the same team name (confirm spelling with each other).  Points accumulated by any member of a team go towards the overall team points.  Go for a break-away, wait for the sprints, focus on the KOMs - the strategy is up to you.  Individuals can still enter as themselves. 
Teams must be reasonably situated in the grades they enter - we will handicap you based on the strongest rider in the team.  The Combine is flexible with handicapping based on the fields (thanks to our awesome vols), so please enter useful information about your recent performance on the entry.
Teams must wear the same jerseys or vests.  If you are organising multiple teams from the same club/organisation, please attempt to have different versions of the jersey for the different teams (prior version vs. current, etc).
What if I want to change teams?
If, after entering you want to swap teams, please email the Race Director.  Changing teams will incur a $10 admin fee per swap which will be donated.
What is the Come & Try
The Come & Try is an opportunity for those interested in racing to have a go.  We know there are a lot of recreational riders doing fondos, Zwift, Beach Rd who may want to try their hand but are unsure what racing is all about.  This is under the supervision of certified coaches and marshals who will give participants a flavour for racing and under the safety of closed roads.  This will start by doing some practice skills in a closed parking lot and then proceed to ride the course to test those skills. 
Entry is $10.  No race licence is required, but you do need a functioning road bike.  You can also enter on the day but spots are limited. 
What is the course like?
This 3 kilometre course feels like is was nearly designed for a bike race with many different aspects that will suit a combination of skills.  This course formed a large portion of the Australian National Championships from the 1980's.  The sprint will be technical and fast right in the heart of the campus.
On the day, there will be no opportunity to ride/ warm-up on the course as races will be running continuously.  Given the roads are closed, there is absolutely no riding in the opposite direction at any time!
Can I set-up a marquee?
Yes - how great would having a team and a marquee be?  There is fantastic space in the event village for tents.  There is a strict no peg policy so please bring sufficient weights to counteract Melbourne winds.  If you would like to reserve a space, please contact pjmarkey@gmail.com with the size space you are after.  Please bear in mind that unlike most of our races, we will be in Melbourne and you should protect your belongings (bikes!)
What else is happening on the day?
Besides awesome racing, lots of friends, food and music?!?  There are sponors tents, seminars, massages, bike mechanic demonstrations and if we are lucky, Mr Pink will show off his juggling skills. 
What amenities are available?
We will be right on campus with many of the campus shops (coffee and food) open.  There is ample parking and bathroom facilities right by the spectator area. 
Can I get involved?
This is a big event and we could certainly use the extra hands.  Roles we are looking for include:
 - Ride marshals with significant cycling experience and supportive personalities for E Grade, Women's C and the Come & Try. 
 - MC to run the music and announcements
 - Event village coordinator
Please email the Race Director
 Sponsored by:
Club:
Brunswick Cycling Club
Preston Cycling Club